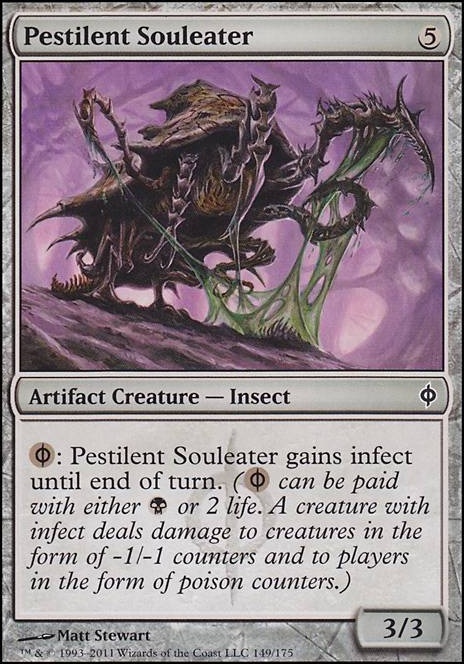 Legality
2 years ago
Mainboard Cuts: Worn Powerstone kinda sucks. I'd rather pay one more for Hedron Archive or even Sisay's Ring.
Cathartic Reunion is just better Tormenting Voice in your deck. Run Chandra hugging mom instead of Tormenting.
Cuts from the Sideboard listed cards:
Prismatic Geoscope: Running 18 basics means you might not always get 3 mana from it, more like 2. Eitherway I feel it's bad as a rock and lackluster as a cage target.
25 cards I'll suggest for <15$ (EDHREC TCGPLAYER listed prices, may be higher or lower):
21/22. Isochron Scepter/Dramatic Reversal: With enough mana rocks infinite mana and with that you can win for sure. (Price for both: 5.30). I think it's a worth it investment.
Whispering Madness: Wheel that can be repeated. With GY synergies it's amazing. 10/10 (Price 0.57)

Chain Reaction: Boardwhipe most of the time. You need some mass removal. (Price: 0.67)

Pyroclasm: Clears tokens easily. (Price: 0.16)
Total Price: $12.94
Some pump activated abilities may be a good other add.
3 years ago
Copy Vector Asp or Pestilent Souleater with Volrath, activate them, then hold priority and turn Volrath into something else.
Bam. Anything has infect.
4 years ago
For replacing the infinite mana combos I have a few suggestions.
1: Mirror-Mad Phantasm and Laboratory Maniac .
This one you need to be holding counters for, so it's de facto more complicated then I prefer. Basically you use the stack with this one so sequence is everything. 1: Play Lab Man 2:Activate a draw a card caged ability or play a card draw spell 3: In response, activate Mairsil's caged MMP ability and shuffle Mairsil into your deck 4: Put your entire deck into your graveyard since a card named "Mirror-Mad Phantasm" is not in your deck (the wording on the ability reverts back to "mirror-Mad Phantasm" as soon as Mairsil leaves play, even though the ability is on the Stack. 5: The card draw resolves and you win because you have no card to draw and Lab Man is on board.
The additional advantage of running the Phantasm is that he acts as a risky AF version of Traumatize ing yourself if you cast him and activate. You may reveal him ten cards from the top, but also maybe 80 cards from the top.
2: Sage of Hours and Anthroplasm infinite turn lock.
Technically not game ending and slightly mana intensive but once you have demonstrated that unless the opponents can remove Mairsil you have established a lock all but the most stubborn opponents will scoop.
3: Necrotic Ooze + Phyrexian Devourer + Triskelion / Walking Ballista The Diversion.
Technically not a Mairsil combo but synergizes with many cards you will be running anyway, specifically Buried Alive . I have found this combo makes the deck far more deadly because it 1: Doesn't rely on the Commander and 2: Is incredibly hard to interfere with. If you need an explanation of how it works, ask and I'll elaborate but it's a pretty well known combo that appears in a lot of decks. I definitely recommend running Chainer, Dementia Master and possibly some GY recursion like Reanimate and Animate Dead though if you're going to run this.
On the subject of the wheels and Niv-Mizzet/ Locust God/ you forgot Nekusar. You could just do that as a different deck TBH.If I was going to play one, and you should be hard up for slots by this point really so I would only pick one, I'd go with Locust God as he provides chump blockers and if removed can be caged. Also, most smart players will remove Nekusar on sight.
As for counters: Perfect. Turn Aside and Negate are exactly the type of cards I'm talking about.
You're right. Most of the cuts have to do with the fact they're infinite mana enablers but not much use besides that. As for the two you specifically mentioned, Deadeye is just a personal bias. I think his CMC is too high in a deck where mana, especially blue mana, is such a precious resource. He's amazing when you can get him online (though not perfect, he doesn't do anything against board wipes) my concern is getting him on board able to protect himself AND Mairsil from one removal spell is 8 mana. Think of it this way, if Deadeye Nav said "to cast this card tap all your lands and skip this turn you may not cast instants or play abilities until your next turn" would you play him? I imagine the answer is no, but that is pretty much his casting cost in a deck where keeping a few lands open as much as possible is so important.
As for the poltergeist, your protection via caged effects should be limited to the littlest slots possible, this deck is trying to accomplish alot and 100 card syndrome hits is hard and even though Cavern Harpy and Thalakos Scout are 100 times better as caged protection, even that is not the best case scenario. This deck CAN live without Aetherling, but it is arguably the most important card in the deck. Protecting Mairsil doesn''t amount to much if you aren't caging things while you do it. I'm looking at Poltergeist and going "That slot could be a Corpse Connoisseur that gets me Aetherling or a combo piece" (This is where your deck durdling comes in)
Finally, here's my suggestions to add in terms of creatures and I'll give each a quick purpose blurb
Thalakos Scout : Said already Corpse Connoisseur : Tutor, chump blocker, tutor again Eater of the Dead : Untaps. Eats recursion targets in GY decks. Dralnu: Recycles boardwipes, tutors, card draw Magus of the Wheel : Obvious Notion Thief : Robs opponents of card draw, draws hate, combos with any wheel Pestilent Souleater : Mana free Infect as a backup plan. Traumatize : Mass cage targets if not running the MMP/ Lab Man combo Telepathy Knowledge is SO powerful in Mairsil Azami, Lady of Scrolls : Card draw that doesn't need Haste. Galecaster Colossus : Also cheats Haste, faux-removal. Crypt Rats Faux board wipe. Lim-Dul's Vault Cheap faux tutor Glacial Chasm Stalling tactic. Hard to remove, one card pillowfort
Anyway, that's all I have for now. Once again, check out the MTG Muddstah video's featuring Harry's Mairsil deck, you'll find it very enlightening. Hope you start enjoying the deck more and let me know how it works out if you stick with it.
4 years ago
DrukenReaps might be a bit old lol... fortunately you have the enhanced editions that got some new people into the fray. Shame Mairsil is not an elf or it would be almost perfect :D
Mtg related: No Pestilent Souleater ?
Load more