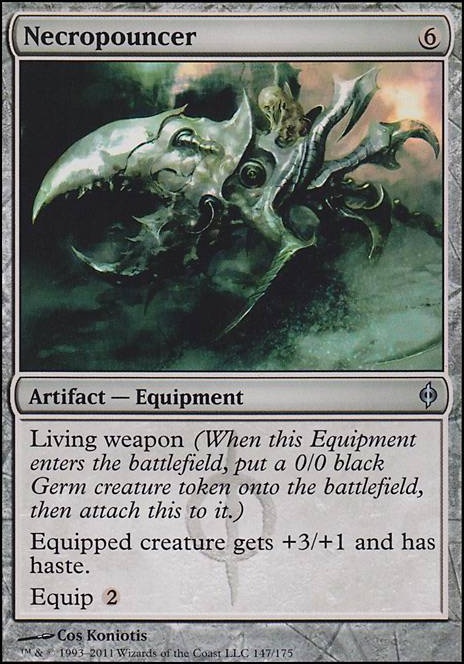 Tokens
Legality
5 years ago
Removed: Brass Squire, Dark Revenant, Festering Newt, Mortis Dogs, Sadistic Augermage, and one Swamp.
Added: Blood Clock, Necropouncer, Null Profusion, Phyrexian Arena, Reliquary Tower, and Spellbook.
6 years ago
I didn't think of that. Sorry, it is just that card was in my collection already. Anyway, my suggestion that I know is budget is Misthollow Griffin. My reason is that this card can play well with Back from the Brink. Plus it is a 3/3 flier for 4 mana. Aso, Necropouncer is a living weapon equipment with haste.
6 years ago
Don't stop now. I believe in you!