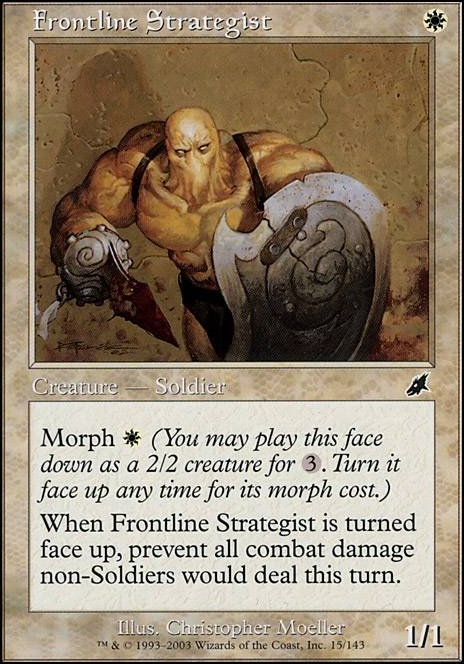 Tokens
Legality
6 months ago
So you missed some stuff you should definitely fit in: Blessed Respite, Encircling Fissure, Knight-Captain of Eos, and Slaughter the Strong. Similarly, Blunt the Assault seems like a must given your lack of life gain and your wincon requiring a large life total. I'd also look into more life gain in general.
Clinging Mists, Druid's Deliverance, Frontline Strategist (especially to increase the Eos synergy), Inspire Awe, Obscuring Haze, Pause for Reflection, Spike Weaver, and Spore Flower are also worth considering.
6 years ago
A possible addition could be Frontline Strategist as it can catch people off guard. A fog but it kinda goes against darians style.