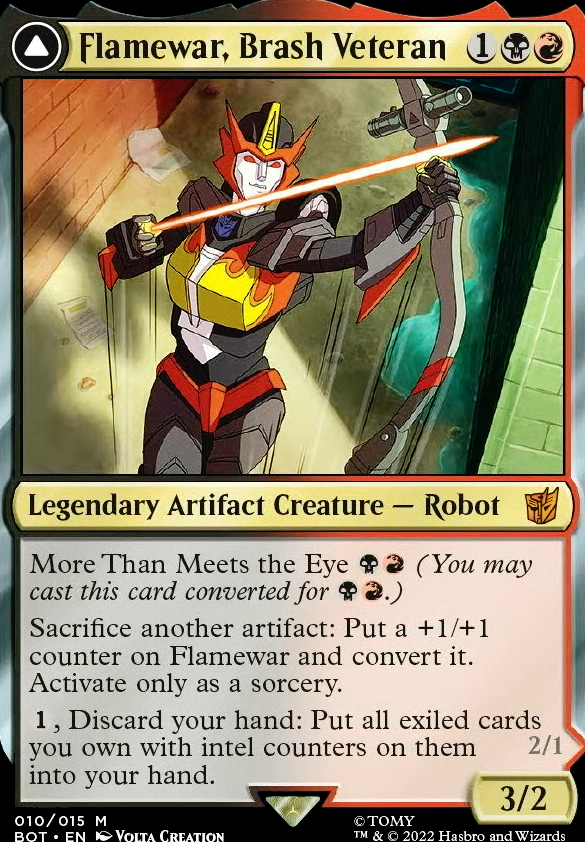 Back:
Flamewar, Streetwise Operative
Flip
Legality
Flamewar, Brash Veteran
Legendary Artifact Creature — Robot
More Than Meets the Eye (You may cast this card transformed for .)
Sacrifice another artifact: Put a +1/+1 counter on Flamewar and transform it. Activate this ability only as a sorcery.
, Discard you hand: Put all exiled cards you own with intel counters on them into your hand.