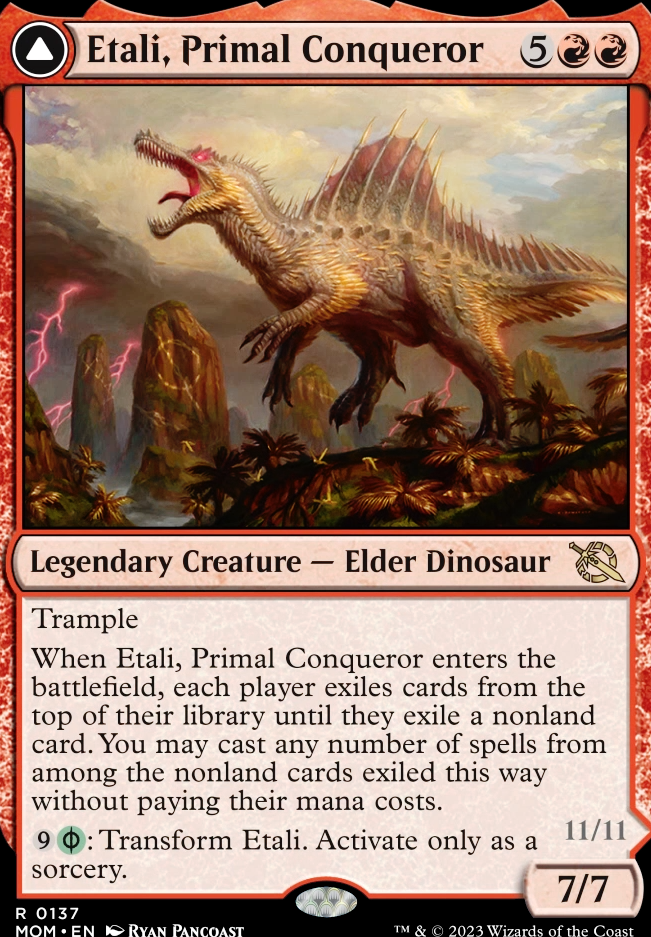 Back:
Etali, Primal Sickness
Flip
Legality
Etali, Primal Conqueror
Legendary Creature — Elder Dinosaur
Trample
When Etali, Primal Conqueror enters the battlefield, each player exiles cards from the top of their library until they exile a nonland card. You may cast any number of spells from among the nonland cards exiled this way without paying their mana costs.
: Transform Etali. Activate this ability only as a sorcery.