Nexus of Fate and the problem it brings
Posted on June 15, 2018, 2:59 p.m. by ------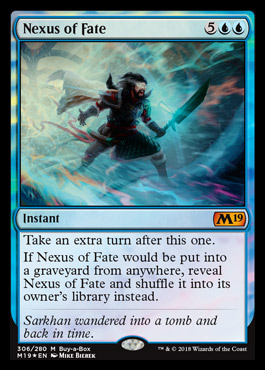 That card is a serious problem if it is the last card in your opponents deck. Upon playing, it reshuffles itself and gives an extra turn.
If it's the last card in a deck, that means infinite extra turns and autowin.
It also means whoever has this card in his deck can not lose to mill ever, which is another problem.