Land (24)
Sorcery (4)
Artifact (1)
Instant (18)
Creature (11)
Planeswalker (2)
---
Description
An idea I've been working on tuning. Basic gameplan is to suit Geist of Saint Traft with a Sword of ____. A lot of the other cards assist in this gameplan letting the deck otherwise be a pretty controlling list that can suddenly present a hard to deal with threat.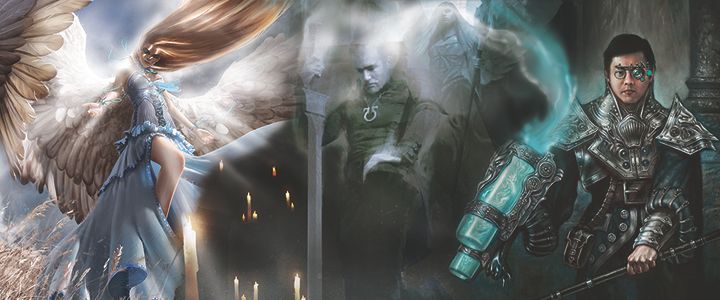 Comments
Googled "Wizard with a Knife" hoping to find your old Escapist article, cool to come across an updated build instead.
September 6, 2014 11:09 a.m.
| | |
| --- | --- |
| Date added | 1 year |
| Last updated | 1 year |
| Legality | This deck is Modern legal. |
| Cards | 60 |
| Avg. CMC | 2.19 |
| Tokens | 4/4 Angel, 1/1 Soldier, Elspeth |
| Views | 794 |
Similar Decks