Engine Sharuum - She Builds Quick Machines
Commander / EDH Affinity Artifact Infinite Combo Reanimator W/U/B (Esper)
ajacobik Score: 34
Artifact (34)
Enchantment (2)
Land (34)
Planeswalker (1)
General
Instant (11)
Sorcery (10)
Creature (7)
Maybeboard (1)
---
Description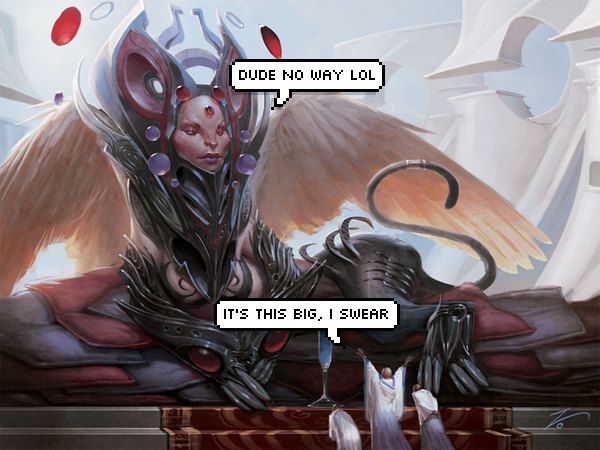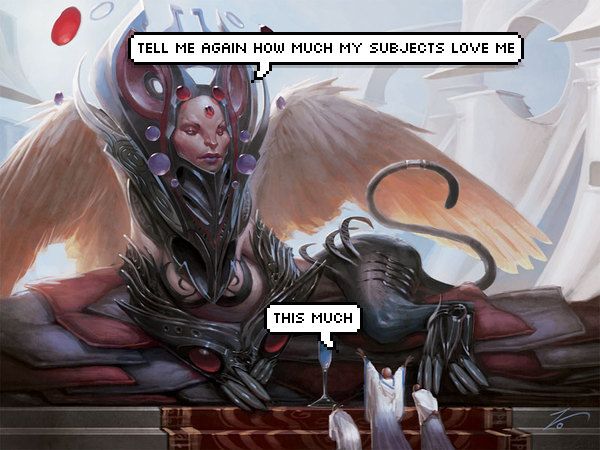 Updates
Just clearing out old comments.
Comments
I can't figure out which card I'm missing, but I swapped that out a long time ago. I'll update the list tomorrow and figure out what goes in that slot. It's almost certainly another land.
April 21, 2014 7:50 p.m.
March 20, 2015 12:04 a.m.
BRO. where is ur Mindslaver?
Not only is it great, but the Mirrodin art is awesome.
March 20, 2015 6:50 a.m.
Mindslaver is a really mana-intensive, turn-eating card that doesn't kill the whole table even if I can recur it every turn. If I was building this list for French 1v1s I'd run it in a heartbeat, but it's just too slow for my meta.
March 22, 2015 9:20 a.m.
shhhhh.... who needs to kill the whole table?
All you need to do is keep one player from killing the whole table
No lock required, just a good card.
March 27, 2015 4:26 a.m.
Updated to include Grim Monolith, Mox Opal, and Tawnos's Coffin.
April 8, 2015 7:10 p.m.
| | |
| --- | --- |
| Date added | 2 years |
| Last updated | 2 weeks |
| Legality | This deck is Commander / EDH legal. |
| Cards | 100 |
| Avg. CMC | 2.95 |
| Folders | EDH Possibilities, Cool, Edh Cool Decks, EDH Deck Ideas, Want, Guide lines , Decks jeg overveje at bygge, EDH, Decks I like, Neat Decks, Folder 1, COMMANDER, EDH, EDH :D, Sphynx, My EDH Decks, cmd, Fun Decks, Edh, Other People's Decks, EDH, Esper Ideas, bootylicious, Sharuum Ideas |
| Top rank | #11 on 2012-07-08 |
| Views | 14724 |