Artifact (28)
Sorcery (8)
Enchantment (6)
Land (33)
Instant (12)
Creature (8)
Planeswalker (3)
---
Description
The Hegemon is a politician, and so am I.
This deck used to be a very weak, very watered-down Sharuum combo deck that focused more on the reanimator aspect of Sharuum than the combo aspect, and to be frank it wasn't very good. I toned down the power level of the deck because my playgroup didn't like it, but I've decided to bring Sharuum back up to speed and let her shine once more. This deck is on a loose budget but remains strong in a competitive environment. The deck's focus is on digging for the combo pieces and then putting that good ol' infinite combo into play.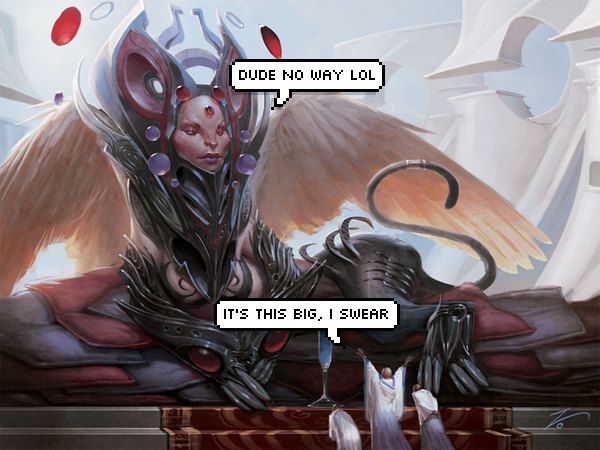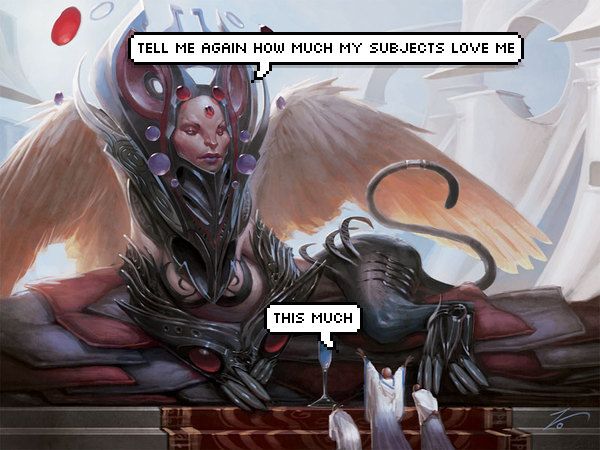 Current proxies: Intuition, Damnation, Lotus Bloom
Updates
I present to you a hyper lethal vector.
---
The list is tight now; little more needs to be said.
---
I this went from a B-list Sharuum to a wicked machine of war with just a few additions.
---
Huge update to decklist that has improved consistency and draw power. Fewer wasted turns now.