Creature (15)
Instant (11)
Enchantment (7)
Planeswalker (1)
Sideboard (15)
Maybeboard (23)
---
Description
Mainly Selesnya-heavy token deck with a splash of blue. It's built around the population ability, with some more utility with Cackling Counterpart , as it can create a token of anything you own!
Deck has undergone some quite some changes since I took it back up for the Gatecrash meta-game, and I'm currently testing it with this exact setup (tournament info coming soon)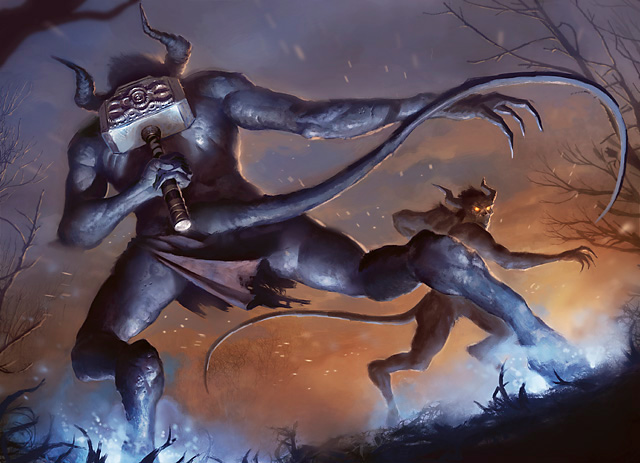 Cards Explained:
Arbor Elf : Mana-ramp and fixer, due to untap of shocklands
Doomed Traveler : Awesome blocker since it pops token when killed, just benefitting you even more
Wayfaring Temple : Strong 3-drop with populate, nice target for Cackling Counterpart for marching everlasting army.
Trostani, Selesnya's Voice : Populate and MASSIVE lifegain.
Armada Wurm : Spawns tokens, and even more tokens with
Parallel Lives. They got trample as well, neat detail.
Drogskol Reaver : Nice target for cackling, as well as it get the cards you need to finish game. Can also be brought earlier with mana ramp.
Selesnya Charm : 2-drop knights, exile and boost'n'trample to get your Wayfaring Temple through. Can you ask for more?
Midnight Haunting : nice token-spawner that ain't problem for mana. Also, it's instant-speed!
Cackling Counterpart : Main card. Make token of anything and start populating.
Beck / Call : Awesome token spawner if you have Parallel Lives out, and neat card draw at almost any time.
Intangible Virtue : Self-explionary, and must for token decks.
Parallel Lives : Look above.
Garruk, Primal Hunter : Spawns tokens and draw cards, neat in this deck. I would like to have another, but only got 1 atm.
Updates
Swapped
Urban Evolution
for
Beck / Call
for added versatility and in some cases much more cards.
---
Fixed in more dual-lands and therefore swapped
Avacyn's Pilgrim
with
Arbor Elf
---
The deck has undergone quite some changes, so I've reset the comments and am going to post new tournament results at the end of the week!
Please also note that this deck is semi-budget, thus as you can see in dual-lands, I haven't gotten as many as maybe needed. However, I got this deck exactly as it is, for better report from match results! ;)